"With an informed eye, William Siegal has mixed contemporary art with antique textiles and ancient sculptural artifacts in a way that enriches both. In placing the old and new side by side, Siegal took them out of historical context and underscored their graphic analogies."

Lea Feinstein, ArtNews – June 2008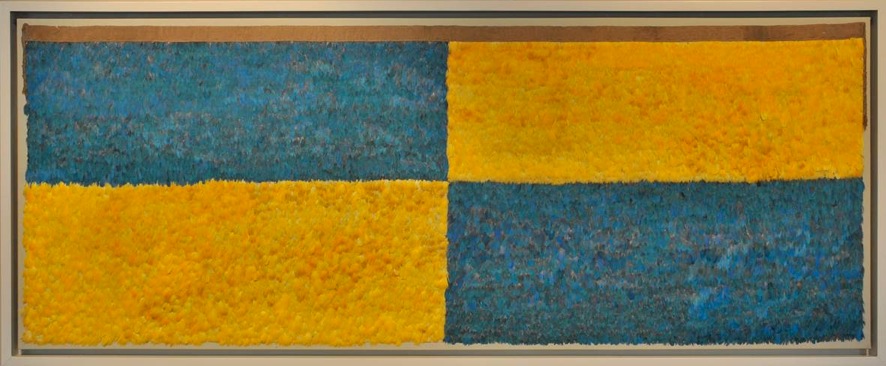 William Siegal Gallery exhibits a distinguished collection of ancient textiles and artifacts. The exhibition space at 130 E. Marcy provides a rare opportunity to view art spanning 5,000 years in an intimate and comfortable environment.
For over 40 years, William Siegal has assembled the world's largest collection of Andean Textiles dating from 750 BC to the 19th Century. Ceremonial objects & artifacts from Meso & South American cultures, Ancient Chinese, Southeast Asia, African and Indonesian museum-quality pieces are also exhibited.
Bill Siegal has collected, studied, and sold historic and pre-Columbian textiles and objects since 1971. After working with textiles from Central America during the early 1970s Mr. Siegal moved to LaPaz, Bolivia to collect and study the weavings of the Aymara people. He traveled the Bolivian Altiplano, from one remote village to the next going house to house in search of the finest ceremonial garments dating from the 17th, 18th, and early 19th centuries. In 1988 he returned to the United States, moving to Santa Fe, NM in 1990. Mr. Siegal opened his first public gallery, Conlon Siegal Galleries, on Santa Fe's renowned Canyon Road in 1996. The gallery featured ancient textiles and objects that combined the highest historical integrity and quality with relationships to many modern and contemporary aesthetics. The gallery also showed cutting-edge contemporary art and for five years thrived as a unique cultural destination in the Santa Fe art scene. Since its founding, William Siegal Gallery has exhibited the world's finest pre-Columbian textiles and objects as well as museum-quality pieces from Asia and Africa. It is a premier source for both curators and private collectors.
Eric Garduño holds a BFA (Summa Cum Laude) with a minor in Art History from The University of New Mexico and an MFA from the Yale School of Art (2006). He has worked in top galleries in Santa Fe and New York since 1999. Eric began with William Siegal Gallery in 2009 and has since cultivated strong interest and understanding of Pre-Columbian Textiles, Objects and their markets. He became Director in 2012.
ABOUT THE WILLIAM SIEGAL GALLERY LOGO | Our logo is based upon a traditional design found on textiles from the Inca culture (1400 – 1532 AD) from Peru. Twentieth-century painter, Joseph Albers created a painting in the late 1960s exactly like this design, which was part of his series "Homage to the Square". Five hundred years old yet very contemporary, our logo is truly emblematic of how inter-related ancient and contemporary are.